Quality solutions, timely delivery and decades of experience
Is Trade Tech the ideal provider of solutions and associated lifecycle services, serving as a one-stop-shop for the energy sector?
We cannot claim to be perfect, but we are committed to adhering to our philosophy that we should deserve to be a supplier to our customers by means of our high-quality deliverables, conduct and continuous improvement culture.
Our key strengths promoting success are:
A team consisting of skilled, solution-oriented and customer-focused professionals with extensive and relevant operational knowledge and experience in the fields of drilling, well intervention, process and temporary (NORSOK Z-015) equipment for use in either hazardous or safe areas.
Our knowledge of documentation requirements and project execution capabilities, combined with modern digital tools that utilise digital workflows throughout most project phases, enable us to offer complete packages and products designed to meet or exceed our customers' expectations – and all at a favourable price.
We have extensive experience in projects, equipment package and product deliverables, including an excellent knowledge of contractual issues, project execution methodology and documentation requirements.
We are also equipped with digital tools and software that support accurate, problem-free and efficient delivery throughout all project phases.
Thoroughly tested and documented deliverables
Our project deliverables range from our own configurable products and systems and customer-specified equipment packages, to more loosely-defined functional products or systems for which we prepare specifications and documentation in close cooperation with the customer prior to fabrication and software programming.
All deliverables are thoroughly tested. In some cases, tests are extended to include customer-provided items and/or simulations with the aim of performing a full function test of a complete system.
We offer lifetime support for our deliverables, including a wide range of services that make us a one-stop-shop for customers at all levels of the energy sector supply chain.
Lifetime support services include upgrades and modifications, spare parts, parts sourcing, service and maintenance. Also included are NORSOK Z-015 and annual inspections, NORSOK and ATEX compliance verifications, a unit hotel, etc.
We focus on delivering environmentally-friendly and emission-free solutions that minimise energy consumption and which are safe, cost-effective and easy to operate and maintain.
We will recommend alternative solutions in situations where we recognise the potential to reduce a customer's environmental footprint while at the same time meeting or exceeding the customers' operational requirements.
The list below provides some examples of we utilise our strengths in consultation with our customers to achieve success in the fields of safety improvements, reducing environmental footprint and lowering costs (APEX and OPEX).
We would love to hear from you if you have any questions about our products, systems or services. Please send us a message or fill out the form below and we will get back with you shortly.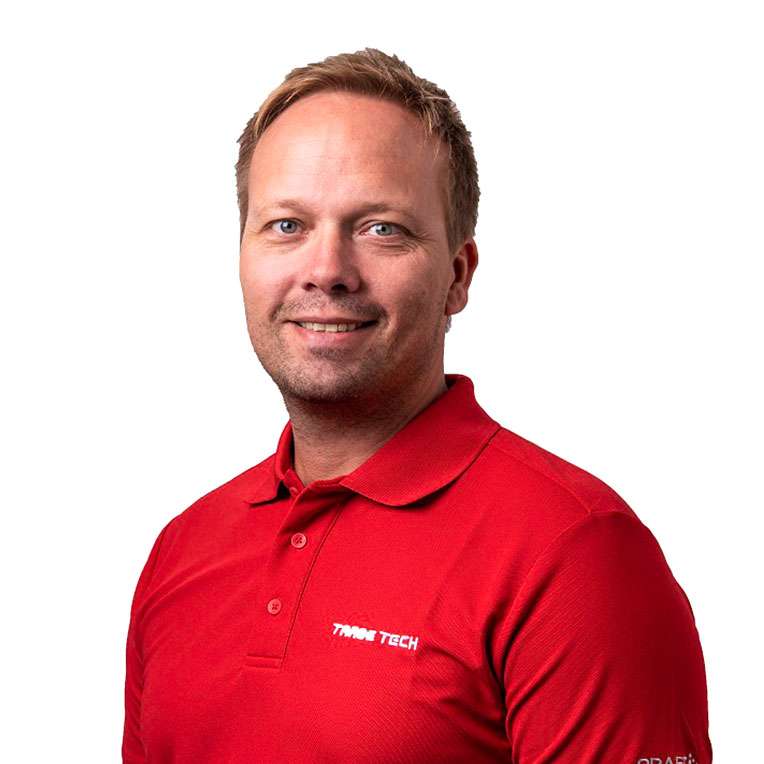 Frode Simonsen
Manager Business Development & Marketing